amigacoffin,Manticore, commodore, vampire, 68080, coffin, OS3.9,aros, ac68080, vampire Coffin sd card services, Coffin R60,R62 amiga Vampire, Coffin os,standalone, v2 , v4 , v1200, v500, v600, firebird, icedrake aros vampire,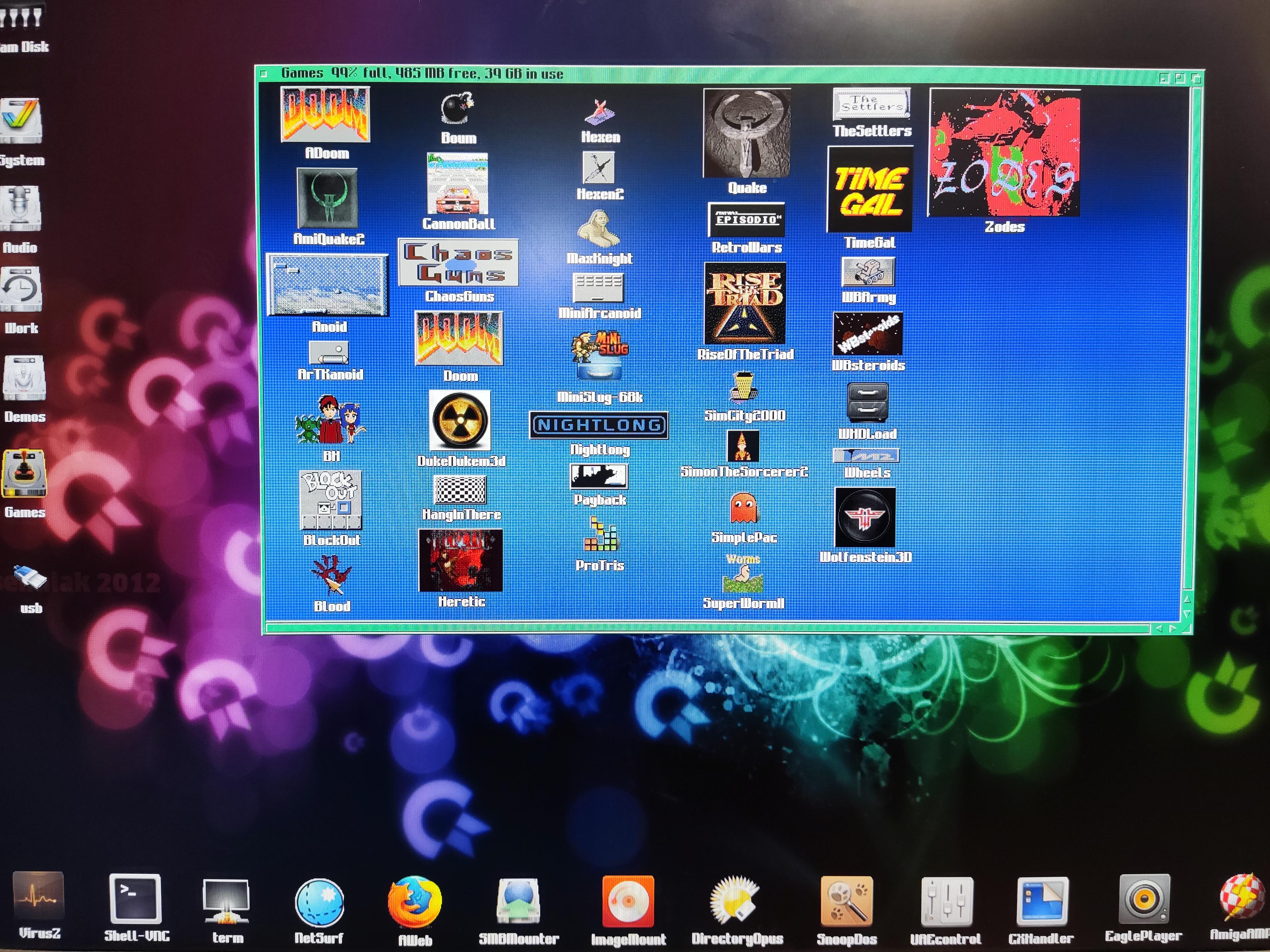 PIMIGA 2.0 WHDLOAD GAMES,INTERNET,MACOS 8.1 FOR PI4 PI 400 DOWNLOAD VERSION DEC 2021
upcit // CODE skupi2dl
 Pimiga 2.0 64bit  download version with whdload games,Internet ,Macos 8.1 over 4800 games and emulators
Now with Megaags Launcher for  easy game selection mode built into this distro
Please note this Download
Requires 64gb sdcard to install.

Installed and pre-configured with Amiga Workbench 3.9 using scalos

Please see pictures

This has been configured as an Amiga 1200 with WHDLoad  iGame 
launched

============================================================
DISCLAIMER please read

This is not a retropie install and will not accept other emulators for
 retrogaming.

Pimiga can be downloaded officially for this distro under gpl licensing agreements

Sale is for the 64gb MicroSD Card only,  with this raspberry Pi 
distribution installed.

You will need a raspberry PI400 and DOES NOT INCLUDE 
RASPBERRY PI 400
Please note - Now supports Raspberry Pi 4, PI 400.