amigacoffin,Manticore, commodore, vampire, 68080, coffin, OS3.9,aros, ac68080, vampire Coffin sd card services, Coffin R60,R62 amiga Vampire, Coffin os,standalone, v2 , v4 , v1200, v500, v600, firebird, icedrake aros vampire,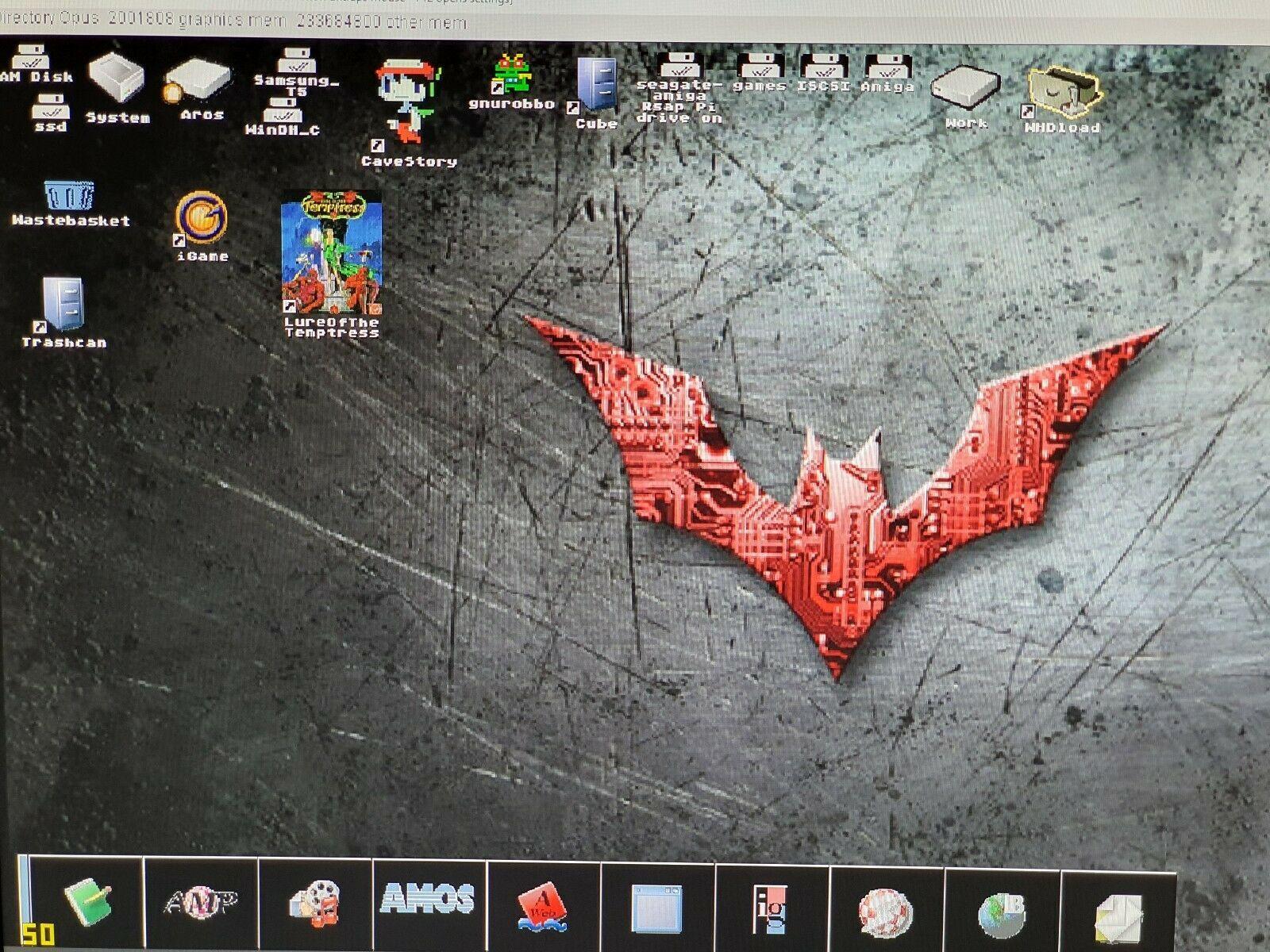 AMIGA AROS VAMPIRE CAFFEINE FOR VAMP V4 STANDALONE 32GB SDCARD DISTRO
upcit // CODE sku3
 This AROS Distribution is free Public domain software only whdload older games included no modern
Brand new SanDisk 32gb card supplied with the latest coffin vampire Release 0.55 os for amiga vampire v4 standalone boards only.
 Please note the 32gb SanDisk is a microsd card and has no adaptor included, no cf card adaptor only coffin os installed to work with vampire boards. 
Amiga vampire aros for vampire 4 standalone New! 32gb sdcard Distro. Condition is New. Dispatched with Royal Mail 1st Class.

Please note this is the latest release for the vampire v4 standalone edition boards only.

Please note this is a service only- for the amiga community offered. and is a all public domain Distro version of the Commodore Workbench os  - made for the Vampire Series of Boards- Thankyou.